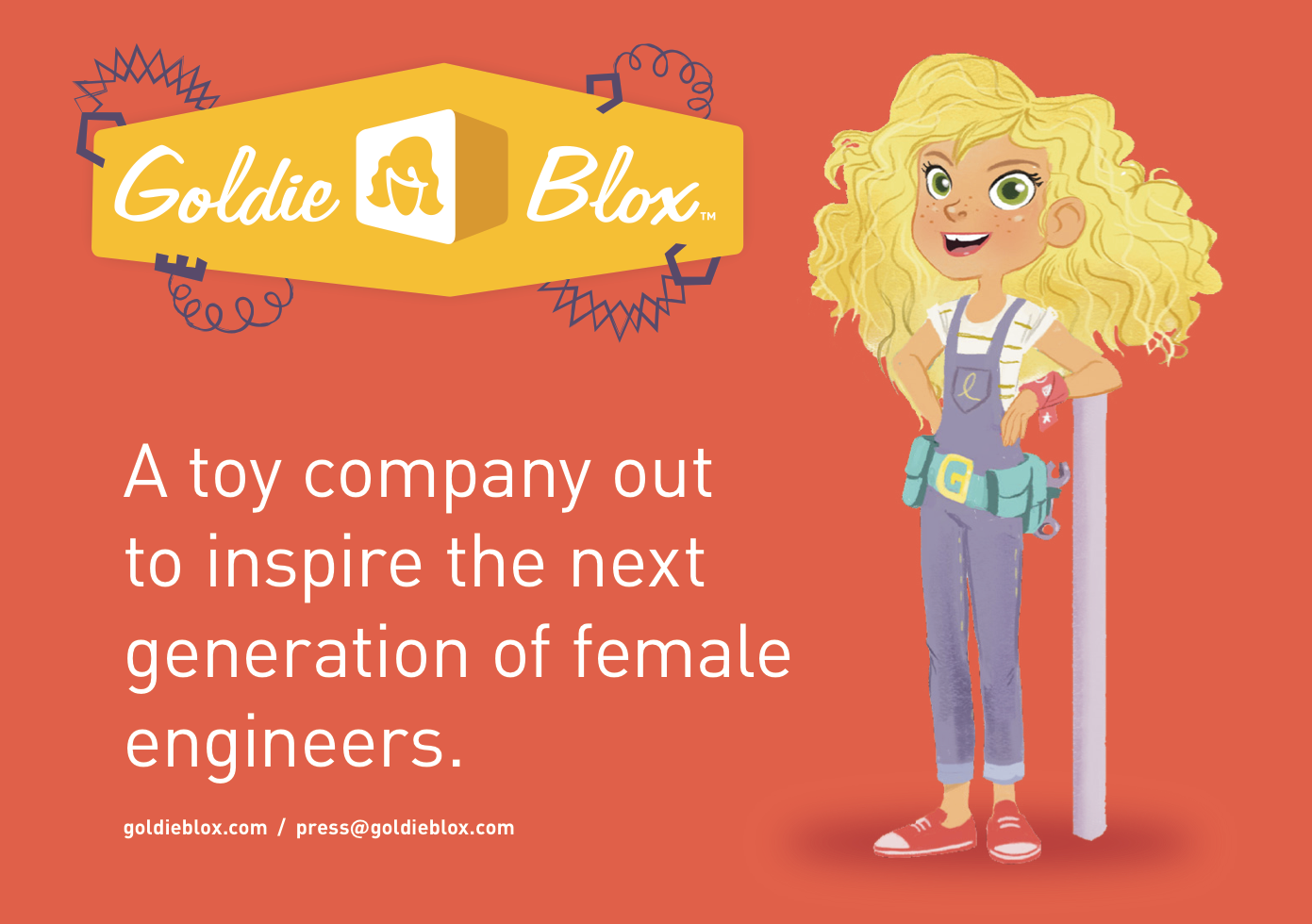 I recently received a hot tip at a workshop about
GoldieBlox
(thanks Sudbury!) for ages 4-9. GoldieBlox sets include a story about Goldieblox and pieces to build your own themed project. You can follow along and build with the story or make something of your own. The pieces of each kit are interchangeable with other kits. The kits are $19.99 each and are sold online or at Toys'R'us. They even had their own float this year in the Macy's Day Parade and a commercial spot at last year's Super Bowl.
These could easily be circulated as kits and considered a library material! Plus the first page of the book (which includes the amount of materials with pictures and number of items in the kit) could be photocopied so the circulation staff knows what goes in it.
At first my hackles were up, these are just like "pink" Lego Friends for girls all over again! Why do girls need their own separate Legos? But think of the marketing, Goldieblox has her own doll and many of her little animal figures are reminiscent of the popular Lego Friends pets that graced every single one of the girl's Lego contest entries here at the library this year. Aren't these better than the old popular Bratz doll phase? What if Goldieblox was as recognizable as Anna from
Frozen
? Plus, there was a huge increase in girl participation this year in our Lego contest due to having Legos specifically marketed for girls, so why not? Especially when you see graphs like this...
I just received my first kit in the mail. It would take good fine motor skills to get some of the pieces in (so 5 and up would be my recommendation). I wish the directions were spelled out a bit more but the possibilities are endless by mixing more than one kit. Pair this with my new favorite book,
Rosie Revere Engineer
by Andrea Beaty and I think we're on to something!
Here is a great page by page demonstration of the book.