Last weekend, I went to the annual Tee-Off mini golf event at the
Brookline Public Library.
As a first time visitor, I was mini-golfing with my phone at the ready. Special thanks to the AMAZING librarian rockstar Robin Brenner for so many great ideas. It truly is worth a visit just to see her teen room. Here are a few 3D printing/marketing ideas to takeaway:
Having a 3D printer filtration cart would be wonderful in our library.
Look at the price if you dare.
Right now I have to go downstairs to retrieve prints because we are concerned about the fumes and little hands touching anything while the printer is on. I have a video camera set up downstairs using an iPad 2 and the free app called
Presence
for monitoring but sometimes I do forget to keep checking the presence website while I'm on the desk especially since it makes this annoying beeping sound to say, "Are you still watching?!"..As the sign reveals on the cart, the propensity to want to lean or jostle the cart is probably high. I'm curious how many times the prints have shifted or failed due to this. Still, one can dream right?
My second takeaway was the push I needed to redo signage in the children's room. I was inspired by a post on
Storytime Underground
Facebook group about Medfield's new signage in their library but kept putting it off. The second I stepped into the Brookline teen room I squee'd out loud at the 3D printed directory signs. It was like the peanut butter to my jelly marketing sandwich.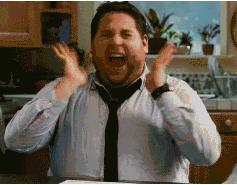 Here are my results so far:
I was going to use only 5 colors in our main room (using the
color harmony theory
) then reuse the same colors in our picture book room but I hate that the bottom turned into Christmas colors. I will change the colors to pink & teal so each section, regardless of the room, will have a separate color now. Before I print it on vinyl, I attached it to a pillar to let it ruminate with us for a while. I already think it needs to be much bigger size wise. The current size is 16 x 24. I made this in
Canva
but Publisher would work too. UPDATE: I already ended up taking it down because the arrows just aren't cutting it. We need something 3 dimensional so the arrows can point more accurately like Diagon Alley or perhaps the signage is enough?
Now onto the fun 3D printing part, letters are magnetized with magnetic adhesive strips and had to be printed in 3-4 letter groups due to the size of the letters vs my printing bed on the Ultimaker 2 Extended. I'm trying not to go into signage over load but you could print out numbers to correspond to the Dewey Decimal range of each isle in the non-fiction. I ended up making numbered isles for the fiction section already. The color coding is a big hit so far. It is much easier than pointing. Now I can say it is in Isle 2, see that green 2, under KINNEY. (Guess what's our most popular question).
These are beginning chapter books like Magic Tree House, Junie B. Jones etc. We spent alot of time last year taking them out of the general fiction collection.
Note: if you are wondering about the BIOGRAPHIES sign that was made with our lovely
silhouette machine
. Adios Accucut!